PROFESSIONAL BUSINESS COACHING & MENTORING
FOR TRADIES WHO WANT TO TAKE THEIR BUSINESS TO THE NEXT LEVEL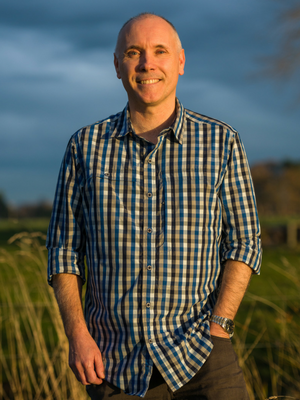 Own a trades based business? I can help you improve your results. Be more profitable. And free up your time…
A

ctually take the pressure OFF

Take a holiday once in a while

Get your business under control
Become more professional

Get cashflow sorted

Win back your evenings & weekends

Create more time for family

And finally make some REAL money.
Know you need this? Book a free chat with me here. Want to know more about how we'll make it happen? Keep scrolling…
---
Here's what you can expect when you work with Next Level Tradie: To work with me (Daniel) 1 on 1 so you get 100% personalised guidance. We'll catch up for regular one-hour sessions (usually weekly or fortnightly). Online or in person (depending on where you are). In between sessions, you'll get on-tap support by phone & email. (I only work with a handful of clients each month so that I can support them well). There are 3 key steps to getting the results: Strategy. Implementation. Accountability. 
---
#1.  NEXT LEVEL STRATEGY

 Get clarity: First we'll identify where you're winning & losing. Dig deeper to see what's really going on. So we know exactly where you are. Then we'll get clear on where you want to go & how to get there.

 Get the right tools: Now we'll make a gameplan that works for you. Next Level Tradie is built on experience, not theory. Using what we know from 8 years working with hundreds of tradies, we only use strategies proven to generate consistent results in today's market. No trial & error. No wasting time & effort in the wrong areas.

 Get complete control: A practical understanding of your numbers so you get control over where your business is heading. We'll set up simple guideposts to track the dollars. When you know what's going on with your financials, there's no guesswork on where you're making money. Concrete numbers makes things very black & white, allowing for smarter decision making.

 Get results: You can expect results that are measurable & clear to you. To pull this off, we'll focus on the most foundational things that drive profit. So you finally start making the money you should for your hard work.

 Get a whole solution: (not a quick fix). Let's make sense of all the moving pieces: profitability, marketing, sales, your team, your time and systems. (If you try to grow one of these in isolation, you can get into trouble… A busy tradie is, of course, not always a profitable one.) Learn to evaluate your overall performance, forecast the future, & fix problems before they threaten your bottom line. Create a business strategy that works both now & in the future, that keeps you strong, even in a downturn.
---

"In the last year working with Daniel, my sales increased 124% & profits are up 209%. I realise now that I needed a coach to get my head around the numbers & the business side." Caleb Honiss – Mt Grey Building
---
#2.  NEXT LEVEL IMPLEMENTATION

 Get practical: Ideas are useless without execution. So we'll hit the ground running with actionable strategies you can use right now. Hands on. Bringing the changes into day to day business. (The LAST thing you need are generic cookie-cutter-concepts you can't use.) Also: templates, systems, checklists, scripts, step by step guides, ready to go as you need them.

 Get precision: How often have you tried something new only to realise there's more to it than you expected? Problem is there's always a gap between knowing & doing. It's the finer details that trip you up. Instead of telling you what to do, I'll show you how. In the most detailed way. You'll get clarity on your exact next steps. So you're never left wondering if you're doing it right. Or if it's even the right thing to do in your situation.

 Get professional: During the implementation phase, we'll be maximising your best opportunities. Putting you ahead of the competition. Sharpening up your sales process & online/offline marketing. So you attract, win, & keep more of the right jobs & clients. And have plenty of good profitable work lined up.

 Get streamlined: We'll bring in better (tested) ways to manage your staff, so they know exactly what's expected, work to their full potential, make less mistakes. Especially when you're not there. We'll also create & fortify systems/structure within your business. So the work is done right. And things aren't so stressful day to day.

 Get there faster: Battling away trying to figure everything out yourself often means the most important stuff ends up in the too hard basket. Instead, we'll push through the roadblocks. Make the subtle adjustments so that it works. So you get there so much faster than you could on your own.
---
"Being part of a franchise, we had access to some good systems. But we weren't getting the results we wanted. Daniel has made such a difference in such a short time. Profits increased 151%. Productivity 25%. Conversions 46%. Since then we've even won Franchise of the Year."

Jamie & Ellen Peterson – Totalspan
---
#3. NEXT LEVEL ACCOUNTABILITY

 Get consistent: Even when you exactly know what to do, & start doing it, the ball can be dropped through lack of consistency. Without conviction & focus, there's no pot of gold at the end of the rainbow. Let's make sure you get the rewards you entered into business for in the first place.

 Get flexible: How we work together is customised to your needs, not mine. So we start where you need it most. For example, if a staff issue crops up, I'm here to help, I'm in your corner, I'm successful when you're successful. With Next Level Tradie, you will not be stuck in a rigid program, making a huge commitment of time & money you can't get out of.

 Get a better handle on managing your time: We won't add more to your already full plate. We'll take away what doesn't matter & focus only on what does. Integrate working ON the business into your working days. So you don't have to do it on your days off Learn how to structure your business so it doesn't take over your life. Because part of success is learning how to balance work & home. And make time for the more important things, like family.

 Get challenged: A good coach will ask the hard questions. Provide an outside perspective to see the things you can't. Tell you what you need (not want) to hear. Challenge you to think strategically… So you can be the best version of yourself as a business owner. Start winning. And have the confidence to make bold moves.

 Get confident: Walk away with complete confidence knowing how to run your business the right way. You'll get all the butt kicking, idea bouncing, sounding board reasurrance, talking things out, and backup you could ever need to move forward in the fastest easiest way. Small steps. Big wins. The right coach can make a fundamental difference.
---
"The most valuable thing for us is having a coach who pushes us to get the important things done. This has helped us achieve our long-term goals much quicker – including being able to afford a new property. We are far less stressed than we used to be! We have a much better lifestyle now & more time for family."

Wayne & Maxine Service – Hurunui Drainage & Plumbing
---
IS THIS RIGHT FOR ME?
I work with company owners all over NZ.  Normally with 5-30 staff & sales of 500K-5MIL.  Often it's couples/husband & wife teams. What type of trades? Builders, electricians, fencers, engineers, landscapers, painters, plumbers… & all other trades! I only work with those who have high standards of integrity & workmanship. Also all decision-makers in the business need to be on board with making changes… If you're sick & tired of working hard & not getting ahead…
Can't remember the last time you had a decent break

If you're just not making enough money & you're not sure WHY

Struggling to pinpoint what's going wrong?

If cashflow is ALWAYS a problem

Your systems are letting you down

Your crew are making too many mistakes

You're constantly chasing jobs, competing on price

And things are just getting out of hand (or in total chaos)

If you just know something has to change… You can't keep doing this

And you've come as far as you can on your own

OR you just want to do better but don't know HOW
Then this could be exactly what you need.
---
INTERESTED IN WORKING TOGETHER?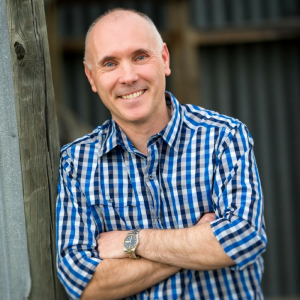 There is a month to month fee. Cost depends on the level of support you need. Done right, business coaching is an investment, not an expense. You'll get some easy to implement strategies, so you get a return on your investment quickly. As well as medium-term planning to position you for future success. If you're playing at 100% you'll see results. Typically you can expect a minimum of 3-4X return on investment inside the first 6 months. In other words, making an extra $10k+ per month is very achievable for most within a relatively short timeframe (depending on the size of the business). It's simple math. But if I don't think this will work for you, I'll tell you straight up. What's it costing you by waiting?
---
HERE'S WHAT TO DO NEXT:
Book directly into my calendar for a free strategy session. You can do this here.

Watch your email for questions from me. So I can get an idea of your situation before we chat.

Hit "reply" & answer my questions.

At the scheduled time, just click the link I'll send you, and join the online call. You get my professional expertise & fresh eyes on your business for 45 minutes. No hard sell, we'll simply discuss your situation & I'll give you honest, practical advice on your next steps to improve your bottom line.

If you'd like to talk about working together, I'll tell you the details, and exactly how to get started. If it's not a good fit, I'll still point you in the right direction so you still can get the help you need.