Mike finds 90k more profit for the family business and everyone is happy.
FENCING CONTRACTORS

  Olivia and I sat down and decided we are the next generation taking over the business, and we need goals on where the business is going to go.
If we're going to run it, we're going to run it profitable. And still have time for family, which is what we're doing it for. And to get there, we need help doing it.
After we heard Daniel speak at the FCANZ conference, we knew coaching was our next step. We needed to learn more about how to improve the figures and how to run the behind-the-scenes.
We are fencing contractors, our company includes 6 family members and another 9 staff. I'd been running the day-to-day for some time.
We had debt that we needed to work on getting down, and we wanted to increase % up in the right areas, but without losing work. We'd just had a break-even year, and cashflow was tight.
Dad was struggling with the changes, so when we looked at coaching, he was definitely skeptical. And hestitant about the cost. The biggest thing was, we needed to do it, but coaching needs to work if we are paying the money.
This year, our margins are better, and we have added $90,000 extra profit, and also been able to give ourselves a pay rise which we couldn't do before. Dad has now fully handed over and been happy to step back and let go.
Work keeps piling in, we have at least 3 months in front of us at any time, and all our crews are just as busy even with the increase in prices.
I also feel comfortable doing more hours in the office, the things I need to get done. I don't feel so guilty that I should be out on the tools.
It's the hidden things Daniel has brought to us that we can now see, now that we've dived in, it's his knowledge and the little tweaks that have helped us out, and speed things up.
Definitely we now have a lot more control of the business.
It's the not knowing that gets you. Having those figures in front of us now, I look at it a lot more. And have learnt how important it is to do. Before, I wouldn't have known until the end-of-year-figures come out, and even then, I wouldn't have known how I can do something about it.
Our next goal is to get rid of the loan over the next two years. Cashflow is also easier now, only once we've had to go to the bank, where normally we used to do it several times a year. Before, cashflow was tight, but now we have brought our limit down, and we're sitting between $40,000 -$70,000 below that.
The whole family (including Dad) are very happy with the results we've achieved with Next Level Tradie.


MICHAEL RENNER


---
Jeff & Sarah turn things around: from not making money to good healthy profits.
ELECTRICAL COMPANY

  The biggest problem for us was cashflow. We were getting busy but not making money. Our first year was hard with not enough profit to cover the overheads/wages in the business so we were running lean very quickly.
We both agreed from the outset of meeting Daniel at one of his training courses that we needed our business model accessed and measured to see what was causing the holes in our bucket and how to plug them up.
Through working with Daniel, we now have a better hold on the business as a whole. We've defined what areas we needed to put more focus on. We established methods in which to measure our performance and therefore we have the ability to determine where we are and aren't making money ie. which areas are performing
We have improved our margins in all areas of our business. We have improved our gross profit from 7.4% to 28.6% over 12 months. Which has meant we are now making good healthy profits and cashflow is much easier.
We have learnt to analyse our business in different ways and now have the systems set up to accurately measure our business consistently.
We now feel more confident we are making the right business choices based on our data and overall vision/goals for our business. Decisions are now based on data rather than emotion.
This has proven itself with regards to diversions of services we provide in our business, where we invest our money on marketing and how to utilise our staff better to increase work efficiency and ultimately, lift sales and overall production.
We've found Daniel invaluable. He is approachable and we know we can share our business affairs with confidentiality assured. We enjoyed hearing real-life case studies or other client's experiences and hurdles they have had to get over like us.
We like Daniel's trade specific focus and he was able to teach us the art of discipline in the office and achieving tasks in a timely manner. We have the tools now to move forward more efficiently.  

JEFF & SARAH PIERCE


---
Caleb grows his business, slashes his working week from 80 to 50 hours & profits are up 209%.
BUILDING COMPANY

   I was a new business just starting out, and Daniel gave me an initial free session. He told me to work on specialising, increasing prices and growing my team, which I did. A year later I'd gone from just me to 9 staff, but things were getting out of hand.
At this stage I decided to start the full coaching program with Daniel, even though cashflow was tight, and I was worried about the money.
I'm stoked to say I've got my investment back many times over.
Things had been getting out of control. I was exhausted and working 80 hour weeks, so time was a big issue. Also I wasn't following up and getting jobs I quoted for. I didn't know how to market or even how much money I was making. I was lacking direction as well.
In the last year while working with Daniel, my sales increased 124% and profits are up 209%.
This is even after having to write off a bad debt of $27,000.
I now work only 50 hours a week and have time to go hunting again. I also got married this year and now have a lot more time to spend with my wife Rachel which she is really happy about.
I realise now that I needed a coach to get my head around the numbers and the business side. I trained as a builder and I know my trade, but they just don't teach you the business side, which is just as important.
I recommend business coaching to my friends after seeing what it's done for me. If you are thinking about working with Next Level Tradie, give it a go, you won't be disappointed.   

---

Jamie & Ellen rise to become leaders in their franchise group. The pressure comes off & profits soar by 151%.
BUILDING COMPANY

   When we first began working with Daniel, we were feeling frustrated – we knew things could be better, but we did not know how to make it happen, and we wanted to get our whole team working to their full potential. Being part of a franchise, we had access to some good systems, but we weren't getting the results we wanted.
Daniel has made such a difference to our business in such a short time.
After 15 months, profits have increased 151%, productivity is up (25% more annual completed jobs), conversions have increased 21.5% to 31.5% (up 46%), and we receive positive feedback from customers on our customer service every week.
We have also received awards including 2017 Totalspan Franchise of the Year, 2016 North Canterbury Business Awards Professional Services runner-up, 2016 Totalspan Franchise of the Year runner-up, Local Marketing Excellence winner and Strategy Excellence runner-up. (To be regarded as one of the best of 30 franchisees around NZ is a huge achievement as we only took over less than 3 years ago.)
We now have a much greater understanding of our business, financially and the roles within our organisation. The systems we have set up including financial and sales dashboards enable us to address issues in a timely manner and give us opportunity to correct before it is too late.
Daniel was able to help us implement user-friendly systems, improve our sales process and sales training to guide our staff into following and buying in to the new sales model. The systems help us keep a close eye on if the process is being followed and we feel much more confident about approaching staff if there are any issues.
We have also seen improvements in margin after implementing a new pricing system, and it is easier to recognise cost blow outs immediately, whereas previously it could have gone un-noticed or take months to pick up.
One of the most important benefits we have gained is how 'not to stress, or feel desperate' when things are not going as planned. In the early days of our business we would worry a lot about what could go wrong, and if things were not going well, about how much worse they could get. Many of the tools we now have in place enable us to understand our business and employees and to correct issues or try new strategies if required.
Daniel makes us feel like the pressure is off and that is what we have tried to pass onto our staff. We feel our work place is a relaxed but productive environment, where everybody feels comfortable sharing ideas. Our staff have also learned many valuable tools.
Ensuring the right people are employed in the right roles has meant we have been able to lighten our responsibility load and work more manageable hours as well!   



---

Barney & Wendy no longer frustrated working long hours with endless paperwork. Now enjoying regular holidays & working a nice 4 day week.
BUILDING COMPANY

   We have had our building company for over 38 years. We wanted to look at retiring in the next few years. Before we met Daniel, we just did not know how we were going to do this.
Barney was very sceptical in the beginning and wasn't sure if coaching was going to be practical or just a whole lot of theory. But, very quickly, we found that everything Daniel taught was very practical and easy to use.
Things used to be overwhelming and chaotic. Barney was not getting the pricing done, could never get on top of it. Now, there is planning rather than chaos. Systems are in place and everyone is much more accountable. We are definitely in better shape.
Previously Barney was doing all the pricing himself, now our staff do ¾ of it. He's doing the stuff he wants to do in the business, and has handed over the rest. Wendy always knew that systems would mean we would be able to let go, but until we started working with Daniel we didn't know how or where to start. We even have a part time office person now.
Letting go was easier than we thought, and the difference is huge.
Barney never thought he'd ever be able to hand his skills on – he didn't think it was possible. Now he has.
One of the biggest benefits is that we now we only work 4 days a week, no weekends, and have holidays overseas. When we get back from holidays, it's organised (we used to come back to chaos and stress).
Based in Hurunui we are also going through a downturn with less dairy payouts = much less spending in the area. But we were well prepared – we saw it coming and Daniel gave us some great marketing ideas and showed us how to make sure we had a spread of different customers. In previous downturns, we've had to scale back and ride it out.
This time was different. While other trades here have had to lay up to 5-6 people off, and are really struggling, we have been able to keep all of our staff and are still in great shape.
Working with Daniel was a great decision. We've definitely had an excellent return on investment. We're very happy, and now we are on track to retire when we want to.   

---
Darren & Vicki knock it out of the park with 14X profit growth and 255% increase in sales.
FLOORING INSTALLATION

  We are flooring specialists and recognised leaders in our area for our high-quality workmanship and customer satisfaction.
We sought business advice from Daniel because we weren't business people and needed professional help. Vicki was attempting to run the office but could only manage the basics and needed help with this.
When we started working with Daniel a year and a half ago, we were only making a small amount of profit. Since then, we have increased sales by 255%, and by concentrating on the type of work we are best at, we are now making excellent profit and income.
In fact, our profit has increased by 14x what it was before.
We've gained a lot from this process, obviously financial gain but also having the confidence to move forward and the support to back us with that.
The best thing has been gaining confidence in what we do and recognising the skills and potential that we have. It is great to have the encouragement to do the things that we needed to do but never did because of our busy schedules and burdened minds. We also appreciated the support to do the invoicing properly.
We would definitely recommend to other business owners to get a mentor. There is so much more to learn, don't be afraid to get some support and see how it will benefit your business.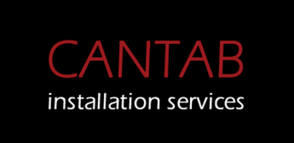 ---

Wayne & Maxine no longer stressed & working long nights & weekends. Now have more time for family.
PLUMBING COMPANY

   Working most nights and sometimes weekends, our business was relying too heavily on both of us, and if either of us could not work income would immediately be affected. This was putting too much pressure and stress on our business.
We had a good business but it was not giving us the results we wanted. We were frustrated and knew we could do it better. In effect we were floundering around without clear direction on where to go next with the business.
With Daniel's help, we now have some great systems in place in all aspects of the business which has meant that we have most nights and weekends free again, staff are now much more manageable, quality of work is better, and we have clear direction for the business.
We feel much more in control and are far less stressed than we used to be!
We have a much better lifestyle now and more time for family.
The most valuable thing for us is having a coach who pushes us to get the important things done. This has helped us achieve our long term goals much quicker – including being able to afford a new property.
We also now have an independent view of the business which reduces arguments and helps us make better decisions – for us and the business. Thank you Daniel!   

---

Grant & Sally increase profits by a massive 186% in just 9 months – while reducing workload & worry.
LANDSCAPING COMPANY

   We specialise in all aspects of domestic landscaping & fencing needs. Our business was growing so quickly and we were both concerned that we didn't know how to handle a larger business as we could see the problems were getting bigger as the business expanded. Grant was working massive hours every week and we realised that if something happened to him the business would be in real trouble.
Daniel was able to show us how to put the right systems in place so the business could become less reliant on Grant, while also increasing profits without compromising on the quality of our service.
With Daniel's continued support we were also able to increase our profit by a massive 186% in just nine months, and have over doubled our sales and staff at the same time, which has been awesome.
The other thing we found invaluable was that Daniel was able to give a different perspective and direction which helped reduce inevitable tensions that can arise in a husband/wife team!!
We are both feeling much more relaxed and in control of our business and now have the confidence to take some valuable time off for leisure which had not previously been possible without major worry. We would therefore have great pleasure in recommending Daniel's services to anyone who is looking for the help & expertise to maximise their business structure in any way and especially as outlined above.   

---

Steve doubles profits in just 6 months while cutting his average working week from 70 to 45 hours.
ENGINEERING COMPANY 

   I have been working with Daniel for six months now and have had incredible results. The business had been growing but was not making any more profit. I was tired, doing 70 hour weeks, and feeling really frustrated as I just didn't seem to be getting ahead.
After working with Daniel for just six months, things are now completely different.
We deal with a lot of corporate customers who can be tough negotiators; Daniel has shown me how to negotiate fair rates and simple ways of getting the best new customers for my business.
This has meant that I was able to grow the business by 126% over the past six months, and double my profits compared to last year. Previously I was working 70 hour weeks, but with Daniel's help systemising the business I now work around 45 hours weeks while getting more done.
I feel much less stressed and finally have control of my business. Working with Daniel has been one of the best business decisions I have made for a long time.   

STEVEN GILLIES
PURGE RITE PIPE SERVICES

---

Murray & Jackie improve profits by $40,500 from a single idea.
ELECTRICIANS

   Working with Daniel has been a great experience both for our business and for us personally.
With just a single idea we were able to increase our profits by $40,500 per year. We now also have much better control over our business and have learnt to keep costs and margins tightly managed.
He has also helped us with motivation, guidance in dealing with some tough staff issues, and achieving more in our day. Now we have much more time to work on improving the business instead of just reacting to the day-to-day challenges.
We have direction and purpose at a whole new level and know what needs to be done to ensure that our business continues to thrive.   

---
Rene & MJ go from "business blindness" to healthy profits with 185% increase in margin.
BUILDING COMPANY

  In Holland there is a term we use called "business blindness". Which is when you work a certain way and can't work out how to change things. This was what we had in our business, along with trouble communicating between us as a husband and wife running a business together. We also weren't putting everything on paper which meant cashflow and margins were always behind.
Since working with Daniel we have increased our margins by over 185% because we are now doing the right kind of work, rather than jobs we can't make money off. We now have healthy profits instead of painful losses. It's a huge turnaround and we're really happy.
He also gave us specific guidelines with our communication which has reduced stress for both of us. If we have problems Daniel always gives us honest answers and tries to help us out and find a good solution. Even the bank told me they had more confidence in us because we were working with a business coach.  



---

Are you looking for results like this in your business?
YES! BOOK A CALL WITH DANIEL NOW